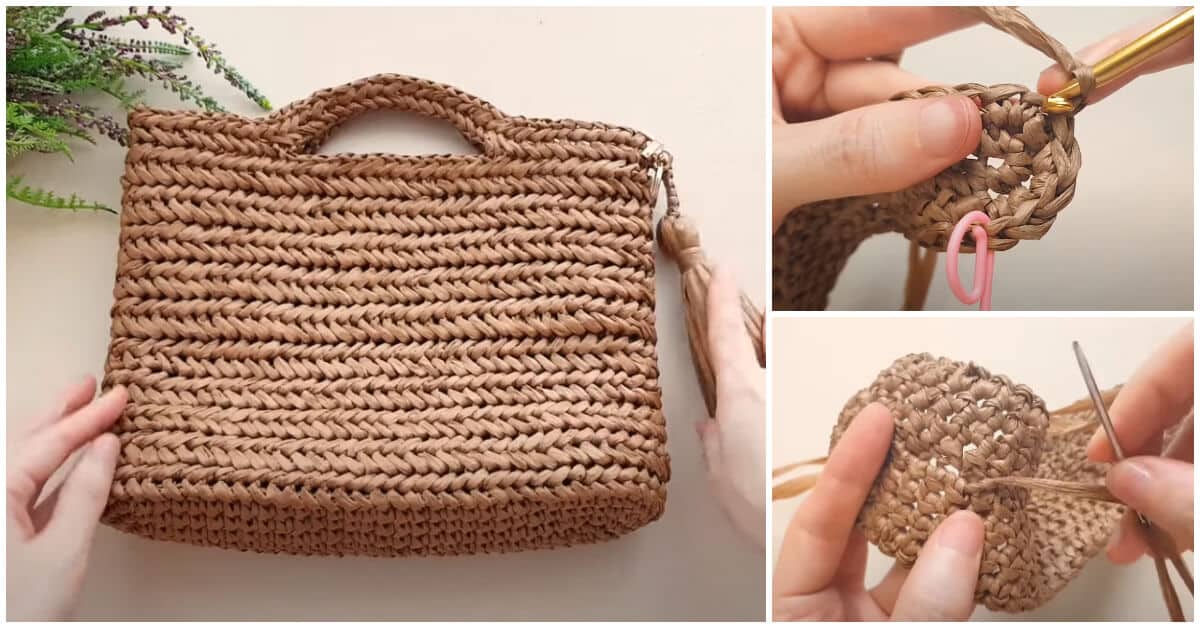 Crochet Herringbone Stitch is as easy as a double crochet; you're just pulling through the loops differently. So if you are getting tired of the double crochet look and want to try something different, the herringbone double crochet is perfect for you. I love this stitch because it's EASY yet gives a stunning result. It creates such a unique texture that almost looks similar to the herringbone knit stitch. The best part is that it is just a slight variation of the double crochet. Crochet Herringbone Stitch requires following a few steps, but it's easy to memorize. Once you get going and see how each row plays off of the last, you'll get excited to create it again and again.
You may also like the following free pattern tutorials :
1. Crochet Bag With String
2. Crochet Seashell Bag
3. Easy Modern Crochet Bag
4. Crochet Daisy Lane Handbag
I would love to see a picture when you're done, so please feel free to come by my Pinterest and show off your project! Bookmark this page to visit us again.
Thanks for visiting! Follow Crochet-Kingdom on your favorite social media sites: Pinterest, Facebook.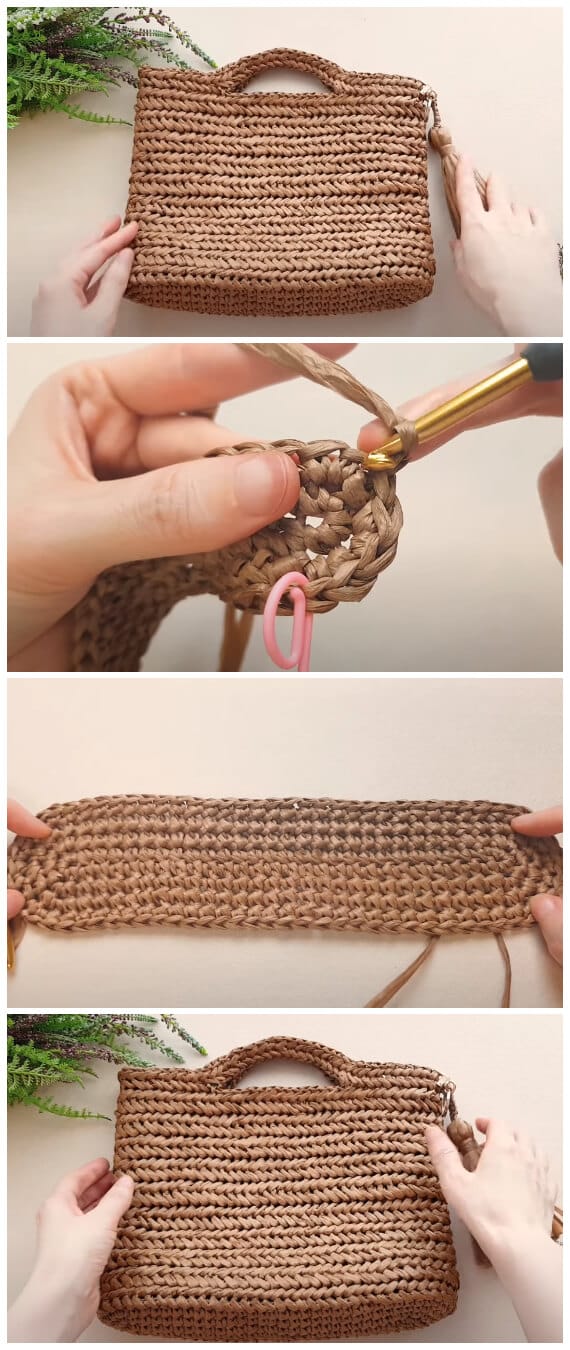 If like me you're always looking for patterns, Well I am here to take the frustration out of searching for your next pattern. The crochet community has grown last few years and many designers are setting up their own websites and hosting their own patterns. I like to find and show you these independent designers and bring their fabulous projects to you. Please always visit and thank the individual designers for their generosity.