Here you will learn how to crochet this sweet and adorable Crochet Market Bag to hold your essentials. This market bag is an Eco-friendly alternative to plastic bags. You can toss them in the washer and reuse them as many times as you wish. This bag is also great for grocery shopping, carrying projects for crocheting, going to the beach or pool and ends that you need to take with along with you. These crochet bags are things that I can use every day. We all have a responsibility to take care of the earth that we live on and recycling is one of the best things that we can do. Check out these great crochet market bag projects below…
If like me you're always looking for patterns, Well I am here to take the frustration out of searching for your next pattern. The crochet community has grown last few years and many designers are setting up their own websites and hosting their own patterns. I like to find and show you these independent designers and bring their fabulous projects to you. Please always visit and thank the individual designers for their generosity.
This Crochet Giant Shell Stitch Beach Tote Pattern has a round base of about 15.5″ diameter and the body (including the shoulder straps) is about 25″ tall. It is big enough for your beach trip essential items.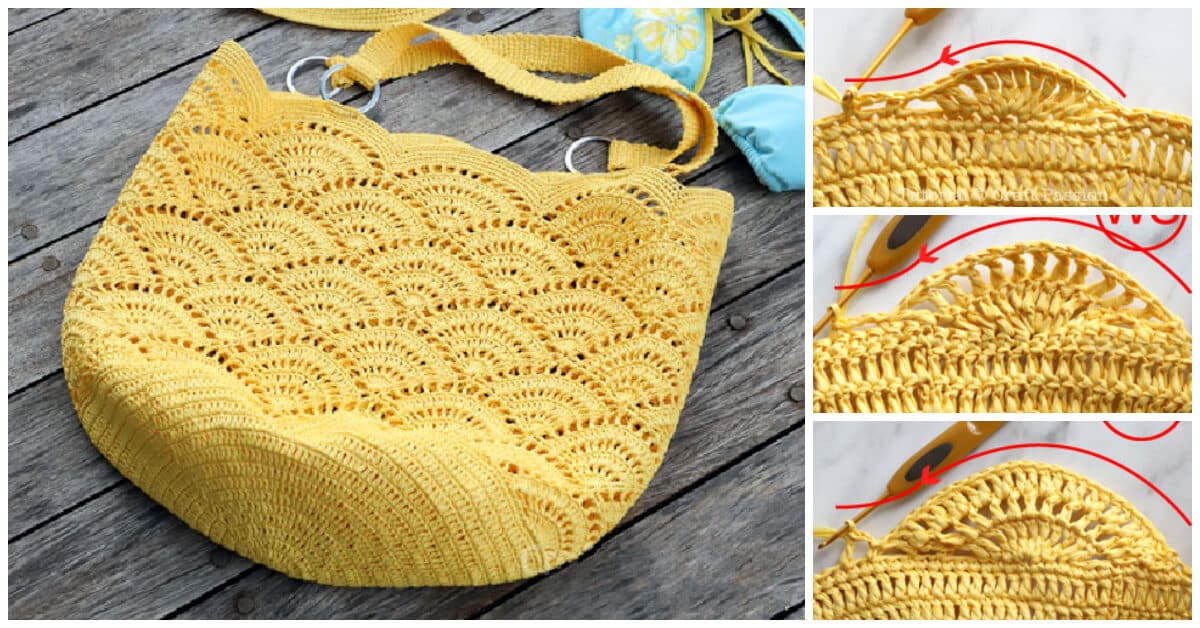 Granny Square Crochet Bag is one of the most versatile crochet patterns that exists. This bag is perfect size for rushing around and getting things done.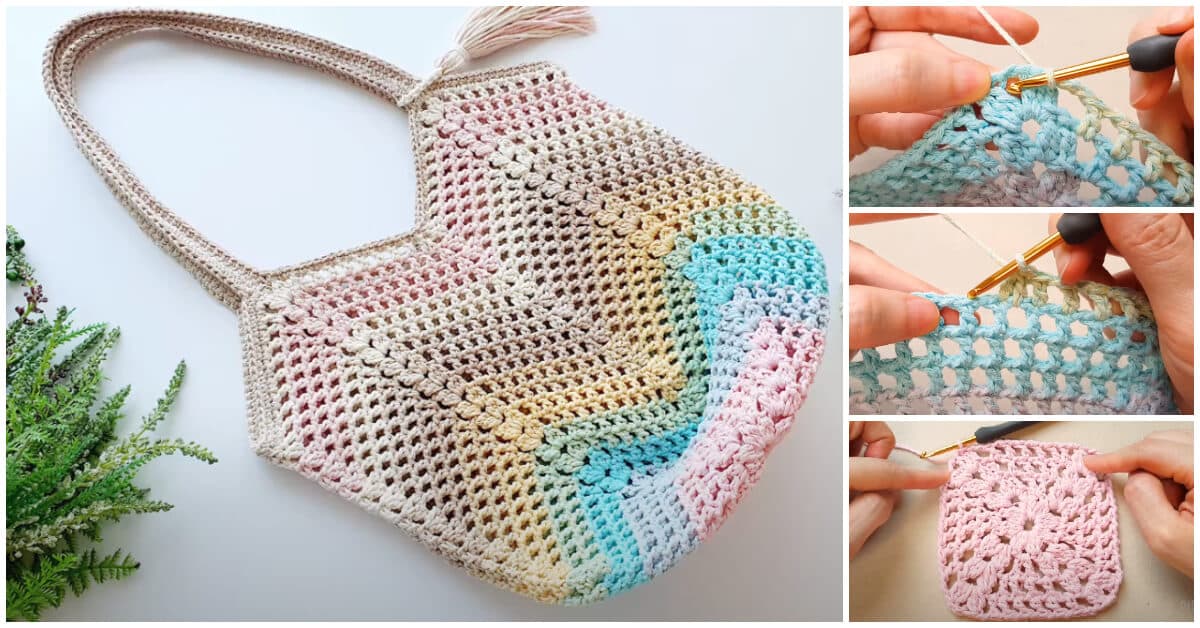 This tutorial will show you how to crochet summer bag. This bag is a suitable project for beginners. This beautiful crochet bag that is woven starting from a square. They can combine colors the station that want to use it.